The obligation of equal pay is already anchored in law. In practice, however, equalizing the gender pay gap requires, above all, an open and accommodating approach by employers.
Fair valuation, as well as the effective reduction of the pay gap (or even its complete elimination), is crucial in achieving gender equality in the labour market. Therefore, if a company or institution wants to be described as a fair employer, i.e. an employer who treats all its employees equally regardless of their gender, age or even origin, clear remuneration rules should be one of its clear priorities.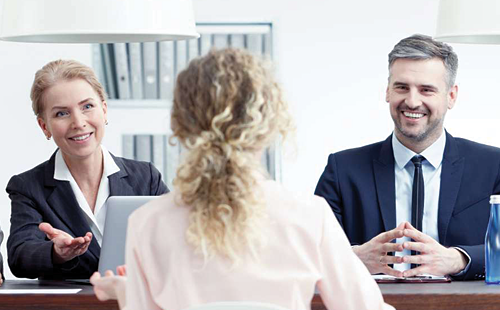 THE TEN COMMANDMENTS OF
EQUAL REMUNERATIONS
Accept diversity as your priority
Respect your employees, whether they are men or women, regardless how old they are, how long they have been in the company or institution, what their experience is or what position they hold. Approach diversity as a condition for success, sustainability, competitiveness and for the future.
Perform an equal pay analysis
The first step in any solution is always to name the problem. Perform a remuneration analysis and then focus on the identified causes of inequalities and try to eliminate them (e.g. by changing the settings of internal regulations). Then continuously review the rules and the actual form of remuneration.
Set the remuneration rules clearly – i.e. so that your employees clearly know what factors influence the amount of their remuneration. Share information about these rules so that they do not get omitted and do not become a subject of unnecessary rumours.
Ensure fairness – in recruitment process and career growth
Regularly review the procedures you use to recruit new employees and in the process of promoting existing ones. Only in this way will you be sure that both men and women have equal starting conditions and equal chances in career growth.
Everyone struggles with prejudice – and not just those that directly affect women and men. Allow everyone to learn to recognize them and to have the opportunity to work with them. Only then will he/she be able to get rid of them.
Offer plenty of opportunities
Make sure that all your employees have comparable access to career opportunities and are well informed in how they can further work on their education and development. Offer career opportunities consistently to everyone.
Encourage employee cooperation and an open corporate culture
Companies that lead in the rankings of popular employers create a friendly environment in which all employees (regardless of their position in the company hierarchy) can collaborate on various topics, share experiences from various fields and come up with ideas for improvement in various fields.
Avoid stereotypes in advertising free positions
Characterize the offered positions as clearly as possible and avoid stereotypes in them, which could discourage candidates.
Give all your subordinates the same room for negotiation and be open to discussion and compromise.
Openly recognize the principles of fair and equal evaluation of women and men. Share your experience of being a fair employer with others and be an inspiration to them!